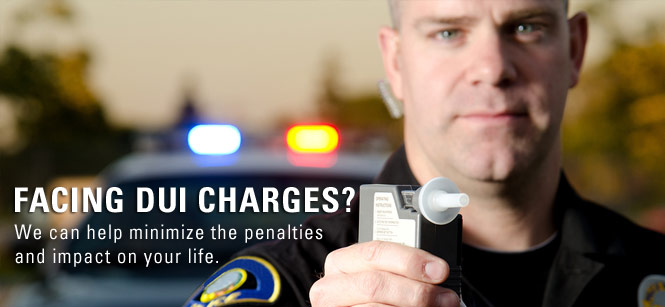 DUI Lawyer Kent, Ohio | Criminal Defense Attorneys Davis Law Group Attorneys at Law
If you're looking for a DUI lawyer in Kent, Ohio, you probably just got out of jail for Driving Under the Influence (DUI). Maybe you have a family member in jail for DUI, sometimes called DWI (Driving While Intoxicated), also referred to in Ohio as OVI. DUI Attorneys, Davis Law Group LLC are here to help minimize the DUI penalties and the impact on your family, work and life.

Being arrested and incarcerated in one of the local Kent or Portage county jails can be a harrowing experience and you may be worrying about going back to jail, losing your driver's license, your job, financial penalties, and perhaps your relationships. You may be at a loss for what to do next. A DUI conviction can have adverse consequences in all those areas.

We can help and are highly experienced in defending DUI cases in Kent, Portage County just like yours. We get great results because of years of experience and training in DUI defense. Our job is not to judge but to make sure that every right the United States Constitution gives you is afforded you when charged with a criminal offense and get you the best result possible with an aggressive legal defense.

Whether this is a one-time serious mistake in judgment or repeat offense, hiring a DUI lawyer with a strong track record who will provide a vigorous defense is essential to your future.

Our experienced DUI attorneys are available today to review your case. Once we have the basic information about your case and the specific charges you face, we can tell you how much it will cost. We are a small law firm so our fees are affordable and service personalized.

Akron DUI Attorneys, Davis Law Group LLC have successfully defended many clients in Kent charged with misdemeanor DUI (driving under the influence), OVI (operating a vehicle while impaired), DWI (Driving Under the Influence), OMVI (operating a motor vehicle while impaired or intoxicated) charges and act as criminal defense attorneys when our clients face criminal charges. We represent DUI clients across Summit, Stark, Medina, Wayne and Portage counties

Get your case reviewed today by Kent DUI lawyers, Davis Law Group 330-434-6600 or call our toll-free number at 888-218-7733.


Areas Of Practice
Big Law Firm Service, Small Law Firm Price
Contact Us
Consult with us today about all your business, real estate, estate planing and civil litigation needs.

Davis Law Group LLC
12 East Exchange Street
Eighth Floor
Akron, Ohio 44308
Free onsite parkiing

Call us at:
330-434-6600
888-218-7733

Email us at :
Fill out our contact form